Please refer to the menu on the right for more information about the graduate programs within the School of Social Sciences, Humanities and Arts.
Welcome from the Dean of the Graduate Division
Dear Student: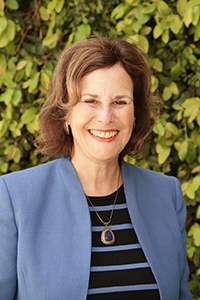 Graduate school is one of the most exciting times in a scholar's career, and I am pleased you have chosen UC Merced for your graduate studies. The education and research training you receive here will set you on a course for success in your chosen field, and the friendships you make in graduate school last a lifetime.
At UC Merced you will find stellar faculty members to guide you, and a supportive and inclusive community of graduate peers with shared interests.
As the first new American research university of the 21st century, UC Merced continues the University of California's tradition of providing students a world-class education. To this, we add our distinctive blend of small academic programs, interdisciplinary research opportunities and personalized attention from award-winning faculty members. As a newly admitted graduate student, you will have the opportunity to solve real-world problems and contribute to the "esprit de corps" of a new campus of the University of California system.  
As an advocate for graduate students and a leading voice for graduate education, the Graduate Division is here to support you in your academic career.
If you have any questions, please contact us at 209-228-4723. Additional information and resources are available through our website.
Best wishes as you start your graduate career at UC Merced! 
Marjorie S. Zatz, Ph.D.
Vice Provost and Dean of the Graduate Division
Last Updated: July 2016
Questions: Please contact Christine Howe.