UC Merced's Fresno Center will be home this weekend to the 2013 International Conference on Tournaments, Contests and Relative Performance Evaluation.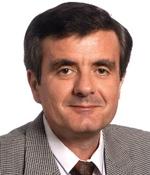 The conference, according to director and UC Merced Professor Theofanis "Fanis" Tsoulouhas, is the only one of its scope in the world and the first major event produced by Ernest & Julio Gallo Management Program.
The idea behind the conference is to bring together international scholars focused on the science of relative performance evaluation (ranking and rewarding participants based on performance compared to their peers) as it applies to all fields of economics, business management, finance and accounting.
"When most people think of tournaments or contests, they immediately picture sporting events, but relative performance evaluation is broader than that," Tsoulouhas said. "Its most practical applications are in the business sector, where we study incentive-based employee programs and even candidate contests for top executives."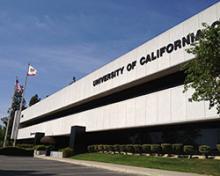 With that in mind, there will be 55 presentations at the conference, covering diverse topics such as procurement, auctions, tournament misconduct, internal vs. external promotions and politics. The keynote speakers are Dan Kovenock of Chapman University's Economic Science Institute, and John Morgan of UC Berkeley's Haas School of Business. The conference, sponsored by the School of Social Sciences, Humanities and Arts and the Office of Research, runs Friday through Sunday and is open to the public at no charge. More information can be found online at https://contesttheory.org.