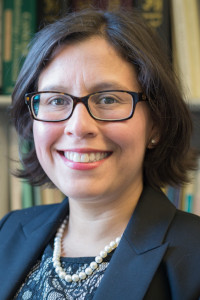 Associate Professor of Public Health
Dr. A. Susana Ramírez is a social scientist whose program of research aims to advance the science of communication to advance population health, motivated by a concern for social justice. One line of research aims to improve understanding of the nature of the public information environment, how people make sense of it, and how that affects health behaviors. Another line of research considers the deliberate use of communication to improve health and reduce health disparities. Her research has been published in Social Science & Medicine, Patient Education & Counseling, Journal of the National Cancer Institute, Journal of Health Communication, and has been funded by over $13.5 million from the National Cancer Institute, the National Institute for Minority Health & Health Disparities, the National Institute on Aging, the U.S. Agency for International Development, the Centers for Disease Control and Prevention, and BuoyHealth. Professor Ramírez teaches courses on health and the media.   
Professor Ramírez is currently Associate Professor of Public Health Communication at the University of California in Merced. During the 2019-20 academic year, is a Visiting Professor at the Universidad Nacional Autónoma de México (UNAM) in Mexico City through University of California Education Abroad Programs. Professor Ramírez earned a PhD from the Annenberg School for Communication at the University of Pennsylvania, a Master of Public Health from Harvard University, and a Bachelor of Arts in Communication from Santa Clara University.