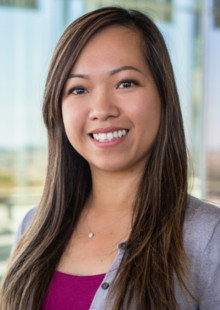 Assistant Professor of Public Health
May 2018:
Dr. Sandie Ha is an environmental and perinatal epidemiologist. She obtained her BS in Biology/Physiology from the University of Washington, Seattle, and an MPH and PhD in Epidemiology from the University of Florida, Gainesville. Dr. Ha also received an Intramural Research Training Award to complete a postdoctoral fellowship at the National Institute of Child Health and Human Development prior to joining the University of California, Merced as an Assistant Professor in Public Health in August 2017.
Dr. Ha's research interests center on identifying and understanding environmental risk factors for adverse pregnancy outcomes and investigating how prenatal exposures affect subsequent health for both mothers and babies. Given an increasingly diverse at-risk population and the growing complexity of environmental threats, she is also interested in identifying vulnerable subgroups to help target effective intervention. She's also working on expanding her research to understand environmental etiology of health issues endemic to the San Joaquin Valley including asthma, Valley fever, and certain types of cancer.