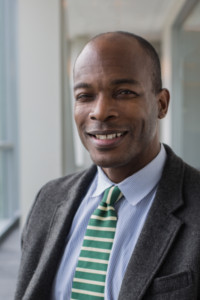 Assistant Professor of Literature
Professor Nigel Hatton works at the seams of literature (world literature, 19th– 21stcentury transnational American literature), moral and political philosophy, and social theory (1750 to the present). He teaches courses such as "Literature After 1945," "Existentialism & Phenomenology," "Literature & Philosophy", "Human Rights & Literature," "Nobel Prize Literature," "Readings in Close Reading," "Toni Morrison & James Baldwin," "Transnational Human Rights," a collaborative course with UC Merced, Stanford, and Wurzburg University (Germany) students, and "Captivated Thinking," a joint venture between UC Merced undergraduates and students in the custody of the California Department of Corrections.
In general, he posits the interrogated character, scene, or encounter in fiction as inseparable and constitutive of social and political scenes of deliberation on the wellbeing of vulnerable or disregarded human beings. In particular, he writes about the literary, imagined, and philosophical text or idea in the context of the real tribunal, the actual crime scene, the vocal refugee, the activist mother, or the oversubscribed medical clinic. Absence/rejection of the literary is a fundamental error and elision of valuable solutions to deathly problems.
One forthcoming article, "Post-Homeric Odysseys: Reimagining the Fictional Space Between Human Rights Advocates and the Poor, Dehumanized and Uprooted," will appear in a special edition of Literatur in Wissenschaft und Unterrichton "Literature and Refugees" that he co-edited with Sladja Blazan of Würzburg University. A second essay, "California, the Beautiful, Or, Why the Killing and Incarceration of African Americans Won't Budge the Ballot," will appear in Hortense Spiller's publication The A-Line: A Journal of Progressive Thought. The larger book project, Kierkegaard X: Existentialism, Blackness and Freedom in 19th and 20thCentury Literature and Culture , offers a new interpretation of existentialist thought by reading the writings of Søren Kierkegaard, primarily his Upbuilding Discourses in Various Spirits, in the context of Danish participation in the Transatlantic Slave Trade.
He is a co-editor of the Critical Refugee Studies Book Series with University of California Press, and a former visiting scholar at the Kierkegaard Centre in Copenhagen, Denmark.