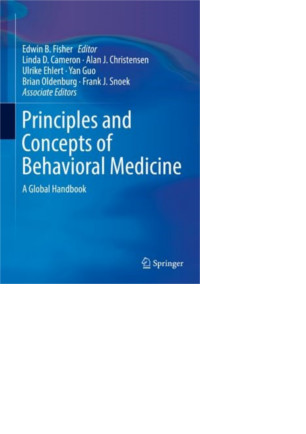 About the Book:
This definitive handbook brings together an international array of experts to present the broad, cells-to-society perspectives of behavioral medicine that complement conventional models of health, health care, and prevention. In addition to applications to assessment, diagnosis, intervention, and management, contributors offer innovative prevention and health promotion strategies informed by current knowledge of the mechanisms and pathways of behavior change. Its range of conceptual and practical topics illustrates the central role of behavior in health at the individual, family, community, and population levels, and its increasing importance to person-centered care. The broad perspectives on risk (e.g., stress, lifestyle), management issues (e.g., adherence, social support), and overarching concerns (e.g., inequities, health policy) makes this reference uniquely global as it addresses the following core areas:
· The range of relationships and pathways between behavior and health.
· Knowing in behavioral medicine; epistemic foundations.
· Key influences on behavior and the relationships among behavior, health, and illness.
· Approaches to changing behavior related to health.
· Key areas of application in prevention and disease management.
· Interventions to improve quality of life.
· The contexts of behavioral medicine science and practice.
Principles and Concepts of Behavioral Medicine opens out the contemporary world of behavior and health to enhance the work of behavioral medicine specialists, health psychologists, public health professionals and policymakers, as well as physicians, nurses, social workers and those in many other fields of health practice around the world.
About the Author:
Linda Cameron is Professor and Chair of Psychological Sciences at the University of California, Merced. Her research centers on health psychology with emphases in the self-regulation of cognitions, emotions, and behaviors influencing health and the design of health communications and interventions.