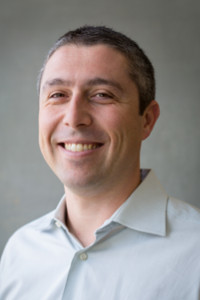 Assistant Professor of World Heritage
Nicola Lercari, is an Assistant Professor of World Heritage in the Department of Anthropology and Heritage Studies at UC Merced. He received his Ph.D. in History and Computing from the University of Bologna, Italy and has participated in numerous digital humanities and digital archaeology research initiatives in Italy, the United States, Turkey, and Mexico. As a heritage scholar who embraces both traditional and innovative approaches, and who is committed to community engagement, his research and teaching interface with the domains of public and digital humanities, people-centered design, historic preservation, and museum studies.
At UC Merced, Lercari played a major role in establishing the World Heritage Minor and is a faculty member of the Interdisciplinary Humanities Graduate Group. He is Chair of the Wide-Area Visualization Environment (WAVE) virtual reality research facility, and the Director of the Heritage Interpretation Visualization and Experience (HIVE) Lab.
Dr. Lercari participates in the international research initiative Proyecto Regional Palenque (excavation and digital documentation of the Classic Maya city and UNESCO World Heritage site of Palenque, Mexico). He received awards, as PI or Co-PI, by the National Science Foundation, California State Parks, Henry Luce Foundation, the Archaeological Institute of America, the University of California Office of the President, Hellman Family Fellows Award, and Center for Information Technology Research in the Interest of Society (CITRIS), among others.