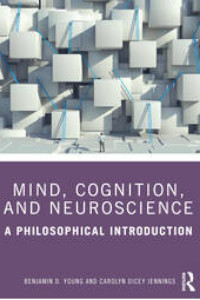 This carefully designed, multi-authored textbook covers a broad range of theoretical issues in cognitive science, psychology, and neuroscience. With accessible language, a uniform structure, and many pedagogical features, Mind, Cognition, and Neuroscience: A Philosophical Introdution is the best high-level overview of this area for an interdisciplinary readership of students. Written specifically for this volume by experts in their fields who are also experienced teachers, the book's thirty chapters are organized into the following parts:
I. Background Knowledge
II. Classical Debates
III. Consciousness
IV. Crossing Boundaries
Each chapter starts with relevant key words and definitions and a chapter overview, then presents historical coverage of the topic, explains and analyzes contemporary debates, and ends with a sketch of cutting edge research. A list of suggested readings and helpful discussion topics conclude each chapter. This uniform, student-friendly design makes it possible to teach a cohort of both philosophy and interdisciplinary students without assuming prior understanding of philosophical concepts, cognitive science, or neuroscience.