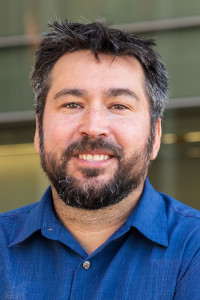 Associate Professor of Health Psychology
Matthew J. Zawadzki is an Associate Professor of Health Psychology. He joined the University of California, Merced in the Fall of 2014. Prior to this he received a BA in Psychology and Philosophy from Iona College, an MA in Quantitative Methods from Columbia University, and an MS in Psychology and a PhD in Social Psychology and Women's Studies from The Pennsylvania State University. He completed a post-doctoral fellowship in Biobehavioral Health also from The Pennsylvania State University.
His research focuses on three interrelated questions: what is stress, when is stress adaptive and maladaptive for our health, and what are practical interventions one can take to reduce the potential negative impacts of stress. More specifically, his work has focused on the acute and everyday experiences of stress, including the negative perseverative cognitions people carry around with them, including rumination and worry. He tests these processes as people go about their everyday lives, particularly focusing on risk factors for poor cardiovascular health, including anxiety, depressed mood, stress, sedentary behavior, and poor sleep quality. To address stress, he examines how we can take small, proactive behaviors to reduce the amount of stress one is exposed to and to promote the perceived ability to cope with stressors when they occur. For example, he recently received grant funding from the National Institutes of Health to examine what aspects of leisure activities might be protective to improve these everyday risk factors.