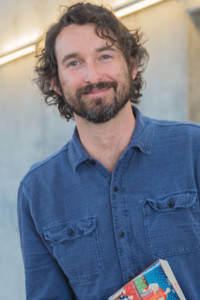 Assistant Teaching Professor of Philosophy
David Jennings is an Assistant Teaching Professor of Philosophy at UC Merced. He earned a BA in Liberal Arts from St. John's College, an MA in Political Science from Fordham University, an MA is Classical Studies from Boston University, and a PhD in Philosophy from Boston University.
Most of his time is devoted to teaching courses in history of philosophy and moral philosophy. His research is primarily in ancient moral philosophy. It concerns how ancient philosophers understood the relationship between the individual and common good. He's especially interested in Plato and Aristotle's claim that philosophy makes one not only a better human being but also a better friend, family member, and citizen.