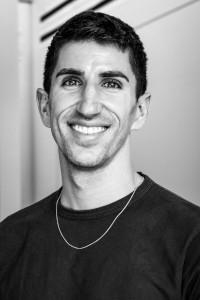 Assistant Professor of Political Science
Christopher Ojeda is an assistant professor of political science at the University of California, Merced and a visiting fellow at the Ash Center for Democratic Governance and Innovation at Harvard University. He studies how social problems shape the political thoughts and actions of citizens in advanced democracies. Hardships such as poverty and poor mental health, especially when experienced in childhood and adolescence, diminish the voice of citizens and thus pose a challenge to democracy: how can we ensure that citizens reach adulthood with an equal opportunity of being heard by those in power? In his research, Dr. Ojeda finds that citizens who grow up in a poor home and who experience depression are less politically engaged and that politicians tend to be less responsiveness to the preferences of less healthy citizens. His current book project continues this work by asking: is politics making us depressed? While there seems to be an unspoken consensus that politics can be depressing, little research in either political science or psychology explores whether this is so. This is concerning. If a primary aim of democracy is to improve the public's quality of life, then the possibility of a "blue" underbelly raises concerns about whether democracy can live up to its promise of empowering citizens rather than leaving them unhappy.
Dr. Ojeda received his PhD from the Pennsylvania State University in 2015 and was a postdoctoral scholar at Stanford University from 2015-2017. Before joining the faculty at the University of California, Merced, he served as an assistant professor at the University of Tennessee. In his free time, Dr. Ojeda enjoys swimming, crosswords, museums, reading, coffee, travel, and hanging out with his nieces and nephews. He is always looking for good music recommendations, so don't hesitate to reach out and let him know what's on your playlist!