Submitted by tkubo on Mar. 20, 2015
The year 2014 was a busy one for UC Merced sociologists filled with publications, books, research awards and honors. Professor Paul Almeida is no exception.
Almeida published his book "Mobilizing Democracy: Globalization and Citizen Protest" with Johns Hopkins University Press. The book provides a comparative study of the largest social movement campaigns that existed between 1980 and 2013 in every Central American country (Costa Rica, El Salvador, Guatemala, Honduras, Nicaragua, and Panama).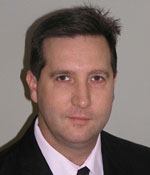 This study provides a granular examination of the forces that spark mass mobilizations against state economic policy, whether those factors are electricity rate hikes or water and health care privatization. "Mobilizing Democracy" contributes to our knowledge about the citizen groups "on the ground" and what makes some localities successful at mobilizing and others less successful. Almeida's research enhances academic understanding of what ingredients contribute to effective citizen movements as well as how multiple protagonists — labor unions, students, teachers, indigenous groups, nongovernmental organizations, women's groups, environmental organizations, and oppositional political parties — coalesce to make collective action more likely to win major concessions and protect society from a shrinking welfare state.
On the heels of the book's release, Almeida received a best-article award from the American Sociological Association (ASA) section on the Political Economy of the World System (PEWS) for his 2012 paper "Subnational Opposition to Globalization" published in the journal Social Forces . The award was for the best published article between 2012 and 2013 in the area of globalization studies.
The article examined which localities in El Salvador and Costa Rica were most likely to mobilize against privatization of health services and public utilities using count regression models and GIS mapping techniques. Those communities with more extensive economic and social infrastructures such as transportation networks, public universities, nongovernmental organizations (NGOs), and oppositional political parties were more likely to galvanize local collective action campaigns to protect themselves from loss of access to state-sponsored services.
Almeida was appointed to the editorial board of Social Forces in 2014 and elected as chair of PEWS for the 2015-2016 academic year.
To learn more about the accomplishments of UC Merced's sociology faculty, visit the news section of the program website.